Why more and more Immigrants are choosing to live in Sault Ste. Marie
By Canadian Immigrant Magazine
June 1st, 2021
In 2019, Indian-born Manikantan Chandrasekharan and his wife Sivakami, with their two children ages six and 10, immigrated to Canada and landed in Mississauga. Just a year later, they decided to move to Sault Ste. Marie, a small city in Northern Ontario. At first, Chandrasekharan admits he didn't even know how to pronounce the city's name. (Pronounced Soo-Saint-Mah-Ree).
Chandrasekharan is not the only one. A number of young immigrants and Canadians are choosing to live in smaller cities. And, in early 2020, with the start of the pandemic, a record number of young Canadians moved from big urban cities seeking a better life and savings. According to a Statistics Canada Report, between July 2019 to July 2020, some 50,375 people from Toronto moved out of the city to nearby surrounding areas and smaller communities like Sault Ste. Marie.
This move was partly driven by increasing housing costs, personal health and the ability to work remotely, says the report, adding that nearly a third of those who escaped the hustle and bustle of city living included those between the ages of 15 to 29. And 82 per cent were people under 45.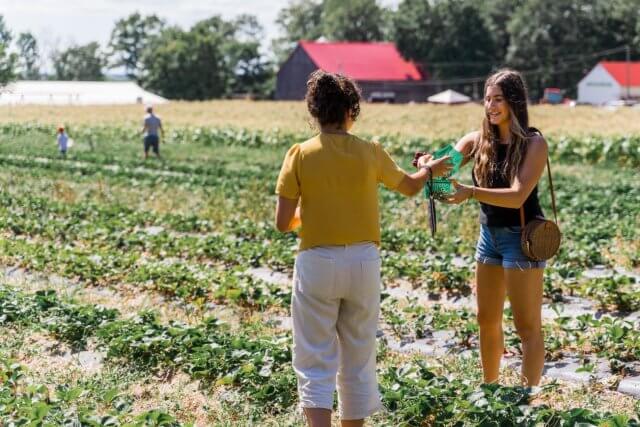 Why Sault Ste. Marie?
Part of the charm for migrating to Sault Ste. Marie lies is its affordable cost-of-living, the city's adventurous charms and that it is just a short flight away from a number of metro areas – including Toronto, which is just an hour way away! Plus, the city has all the amenities of a larger Canadian city with the safety of a smaller one.
With a population of around 75,000, the vibrant city straddles the St. Marys river and is in proximity of Lakes Huron and Superior, near the Canada-U.S. border.
Tucked away in the northern Ontario, Sault Ste. Marie offers residents and tourists access to land and waterscapes, hiking trails, and a blend of both city and rural life, all year long. Recreational activities aside, there are plenty of economic and employment opportunities across a variety of sectors such as retail, healthcare, manufacturing, construction, etc.
The city, which is part of the Algoma country in Northern Ontario, is a paradise in nature and home to rivers, lakes, creeks, wildlife, and diverse flora and fauna.
A Ontario Federation of Labour's report titled Power of Many: Get to know your community Sault Ste. Marie, notes the average commute for workers is approximately 14.3 minutes. Compare this with an average commute in Toronto of 42 minutes, according to a Forum Research poll, conducted for the Toronto Star in 2020.
Access to affordable housing
The migration of urban dwellers to communities like Sault Ste. Marie is also driven by the dream of buying a home.
Statistics in the Power of Many reveals some 69.8 per cent of residents in Sault Ste. Marie are homeowners. The average price of homes sold in March 2021 was a record $257,955, a sizable gain of 24.3 per cent from March 2020.
Contrast this to $1.2 million, the average price of home in Toronto, according to new figures released by the Toronto Regional Real Estate Board (TRREB) recently.
The city also offers an affordable rental market. According to the Canada Mortgage and Housing Corporation, the average price to rent a two-bedroom apartment is currently just under $950 (as of October 2020) – which is much lower than many other cities in Ontario.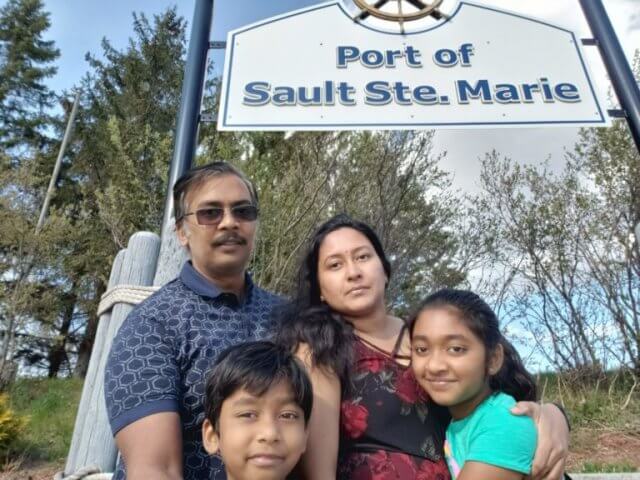 Economic opportunities
The city of Sault Ste. Marie has reaped the rewards of embracing economic immigration programs and offering newcomers to Canada opportunities to enjoy superb standard of living.
Programs like Newcomer Centre of Peel's Rural Employment Initiative (REI) whose focus is on helping internationally trained professionals find job opportunities with prospective employers in less urban areas of Ontario. Similarly, as one of the communities participating in the federally-funded Rural and Northern Immigration Program (RNIP) program, Sault Ste. Marie is starting to also welcome applicants recommended by RNIP.
According to the city's Economic Development Corporation, proximity to the U.S. as well as access to major fibre optic networks, highly skilled and technical workforce all contribute to Sault Ste. Marie's strong economic capabilities. Add to this, there are government incentives in technology, innovation, training, site acquisition, infrastructure and manufacturing, as well as access to international supply chain.
Sault Ste. Marie is home to several sectors of businesses such as steel manufacturing and fabrication, forestry and related products, digital economy, retail and more.
Companies in Sault Ste. Marie have access to numerous job creation and job incentive and job funding programs. This means, there's always need for a skilled labour force. Particularly in such areas as healthcare and engineering.
Thanks to its immigrant-friendly initiatives, excellent standard of living, economic opportunities, affordability in terms of housing -both rental as well as geared for home ownership- Sault Ste. Marie is continuing to see a steady influx of both immigrants as well as international students.
From Bangalore, India to Sault Ste. Marie
A mechanical engineer by profession, Manikantan Chandrasekharan found the cost-of-living in Mississauga, Canada's sixth largest city, exorbitant.
Case in point: Chandrasekharan and his family moved into a two-bedroom rental apartment in Mississauga and paid $2,500/month in rent and utilities
The rent made a big dent to the family's monthly living expenses but when coupled with other necessities like groceries, transit, Internet and wireless, the finances were stretched thin. He was forced to dig into his savings.
Six months after his arrival in Canada, Chandrasekharan landed a $17/hour job in an automotive company. His wife too managed to find work. He hoped their combined earnings would be enough to make ends meet but it didn't take long for Chandrasekharan to come to a grim conclusion: living in a big city was simply unsustainable.
"I had always wanted a calm and peaceful life," Chandrasekharan noted. "Our life is Mississauga was becoming like the one we had in Bangalore. My daily commute to work (in public transit) was more than an hour long and I worried about our finances."
A chance visit to a settlement agency led Chandrasekharan into taking a bold decision, one, he admits he doesn't regret. In March 2020, Chandrasekharan moved to Sault Ste. Marie after he was offered a full-time job as a plant manager at a solar energy company.
"To be honest, I had no idea where Sault Ste. Marie was…I didn't even know how to pronounce the name correctly," he said. "But I kept an open mind. It turned out to be a good decision because we live in a beautiful community; the people are friendly, and the cost-of-living is 50 per cent of what we experienced in Mississauga."
Making a home for the family
Brilla Mercy Kunjumon, 32, a registered Practical Nurse (RPN) was another applicant welcomed to the city as part of federally-funded Rural and Northern Immigration Program (RNIP) program.
Kunjamon came to Canada in 2016, to pursue a two-year nursing education at Sault College of Applied Arts and Technology. Initially, it was emotionally tough for her. She was alone in a new country and had to leave her two-year-old son with his grandparents in India. Her husband was working in the Middle East. She was homesick and missed her family but she focused on her studies. Upon graduating, Kunjamon found a job in a retirement home in Sault Ste. Marie. Her husband and son joined her and soon after.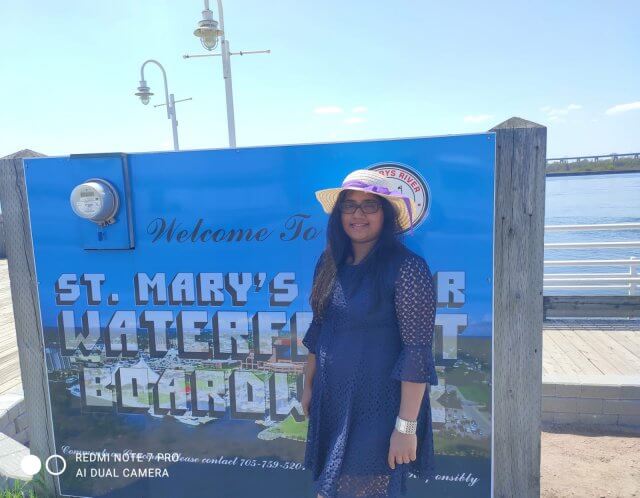 Her decision to study and settle in a smaller community has brought the family together in more ways than one.
Initially, Kunjamon was worried the family would find the winters challenging. Instead, she says Sault Ste. Marie offers year-long activities for families including during winter – the family has enjoyed tobogganing as well as other winter offerings.
"It was the best decision I made," Kunjamon said of the family's decision to call Sault Ste. Marie home. "We're planning to buy our first home here, and my family and I finally together…I feel as though one by one, all my dreams are coming true."