Swap stress for serenity—and find work-life balance—in a small city with big potential
By Macleans
April 22, 2021
These days, living in a big city can be challenging. Sky-high housing prices. Brutal commutes. Chaotic schedules. Suffocating concrete jungles. It's not surprising, then, that urbanites seeking to enhance their quality of life are packing up for the boundless nature, affordable housing and plenty of employment opportunities of Sault Ste. Marie.
Nestled in the heart of the Great Lakes, and with a population of just over 73,000, Sault Ste. Marie—"the Soo," as it's affectionately known—is a stunningly picturesque community combining the best elements of big-city living with the splendor and tranquility of its northern Ontario location. With boundless nature, affordable housing and plenty of employment opportunities, the city also boasts enough outdoor-activity options to delight enthusiasts, athletes and thrill-seekers of all ages and skill levels.
Living and working in the Soo comes with sweet perks, not the least of which is the ability to take back your life and savour what matters most. "I no longer spend an hour and a half commuting to and from work like I did in Toronto," says Marcos Gomez, a lawyer with the Algoma Community Legal Clinic, who moved to Sault Ste. Marie with his wife, Mel Cernigoy, in July 2020. "It's been a big change for me to be home in less than 10 minutes and still have the time and energy in the evenings to do things like go for a run, or hike in the woods, or even just sit by the water on St. Marys River."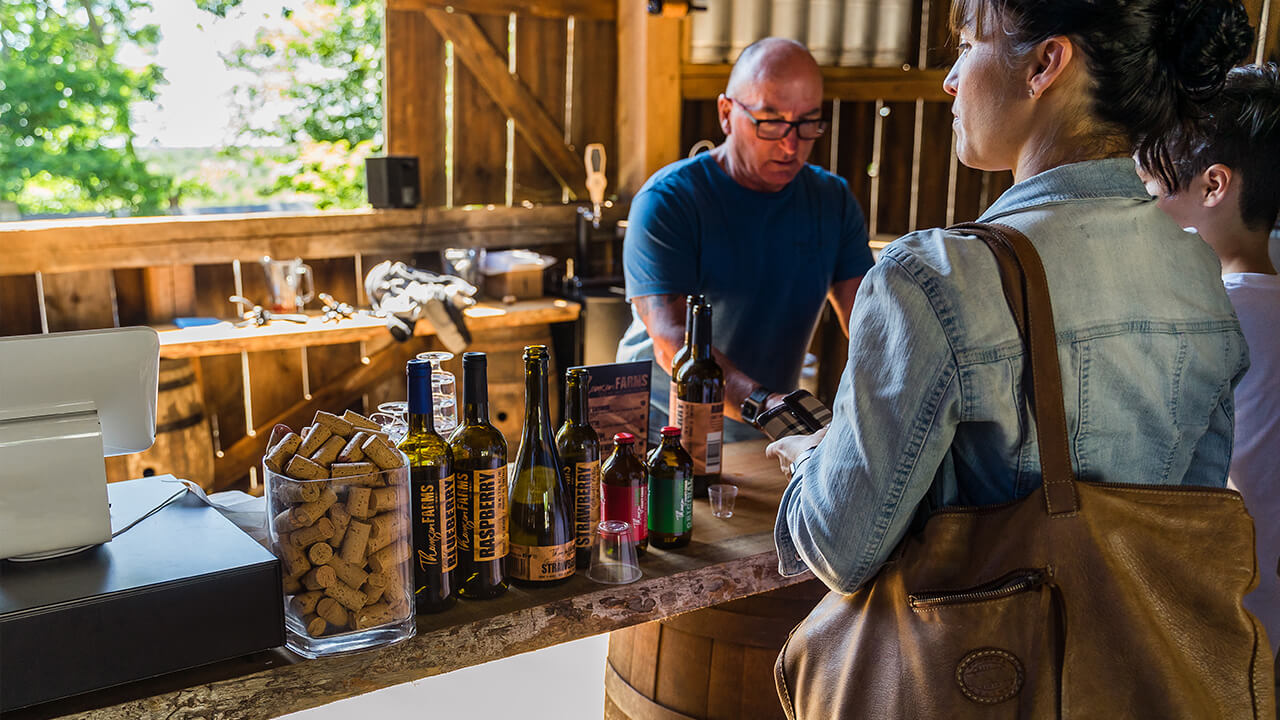 Housing prices in Sault Ste. Marie are a would-be homeowner's dream, with detached three-bedroom homes running under $250K. Families with children enjoy quality education at every level thanks to the area's three school boards, two post-secondary institutions and array of adult-learning and ESL programs. And state-of-the-art healthcare is readily available at the Sault Area Hospital.
Job seekers are likewise turning their attention to Sault Ste. Marie. Low unemployment rates—and high demand in fields such as health care, information technology (IT), finance, engineering and the skilled trades—mean career opportunities in the Soo abound. The city has shown its commitment to attracting top talent by creating a dedicated website to highlight key employment opportunities, as well as promoting the city in general. And the internet speeds are best-in-class, meaning you can work from anywhere without interruption.
Surrounded by breathtaking landscapes, Sault Ste. Marie is where "outdoor" and "adventure" meet. Wind your way through rivers, lakes and streams; discover cliffs, caves and canyons. Or head out on one of countless hiking and biking trails through lush forests. Mountain biking, hiking, camping, canoeing, kayaking, rock climbing, ice climbing, skiing, world-class fishing and even snowshoe yoga (!)—it's all a short walk, ride or drive from your front door. "In 10 minutes, I can be in one of the many parks, conservation areas, or on the shore of Lake Superior," says Gomez.
The Soo's vibrant arts-and-culture scene continues to expand, as well. Learn about Anishinaabe heritage at the annual Gathering at the Rapids Pow Wow; celebrate inclusivity at Pridefest; chow down on ribs and listen to great music at Rotaryfest; or just browse the downtown's assortment of locally owned shops, clubs, craft breweries and restaurants serving up delicious fare from around the world.
Getting anywhere you want to go is easy, too: Sault Ste. Marie is a transportation hub for travel by land, sea or sky. There's an international airport, direct access to the Trans-Canada Highway, and the United States is just a quick border-crossing away. "I love exploring new places around here," says Cernigoy, a manager with the Canadian Partnership Against Cancer. "Hiawatha, Robertson Cliffs, St. Joseph Island."
Adventure. Nature. Serenity. Affordability. Sault Ste. Marie is a small city with big potential, making it the perfect place to live, work and relax. You don't need to chase balance in the Soo, either—it's already there, waiting for you.
Click here to start planning your adventure.