How a Syrian refugee came to call Sault Ste. Marie home and created the life he didn't even know he wanted
By Macleans
February 10th, 2022
In 2015, when George Al Khoury began his sponsorship process to come to Canada, he had never even heard of Sault Ste. Marie. But from the moment he arrived, he's been happy to call the Soo home.
Al Khoury's passage to Canada began when political unrest grew untenable in his native country of Syria. He fled to Lebanon, where he became a "fixer" working with journalists and filmmakers from around the world. That's how Al Khoury met, and soon bonded with, Michael Friscolanti, formerly a senior writer with Maclean's, while Friscolanti was working on the cover story "Saving Family No. 417."
"Michael asked me if I wanted to come to Canada," recalls Al Khoury. "I thought about it over and over, but I didn't want to leave my home." However, as Lebanon struggled to absorb more than one million displaced Syrians and he saw the difficulties his family members were having as refugees in other countries, he made the decision. "No other country gave us rights like in Canada. I called Michael and said, 'Let's do it.'" Two years later, on August 31, 2017, Al Khoury arrived in Sault Ste. Marie.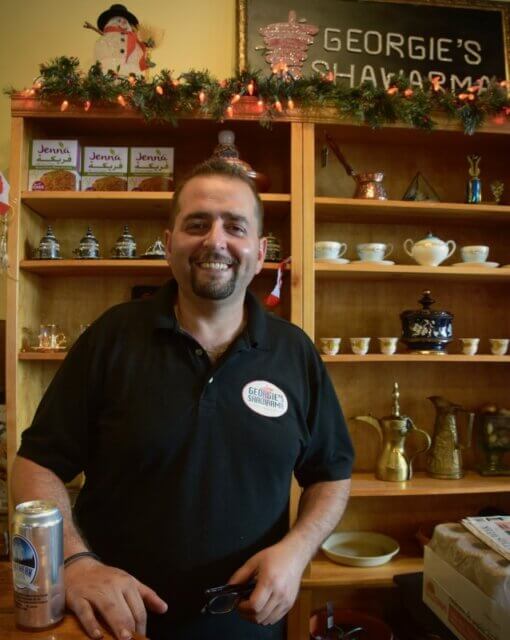 George Al Khoury
Read the rest of the article here