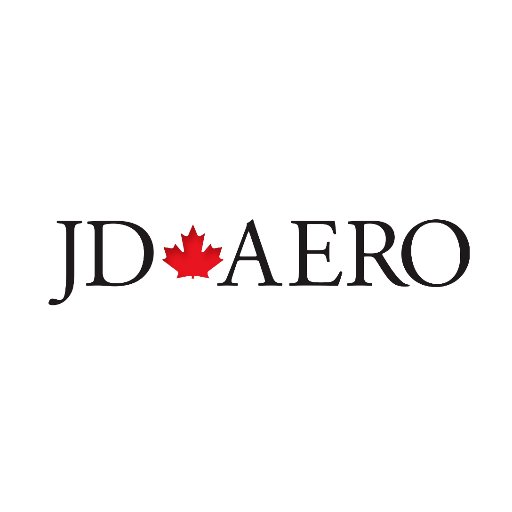 ---
Job Title: Aircraft Certification Authority (ACA)
Position Type: Permanent Full Time
Location: 13-475 Airport Road, Sault Ste. Marie Airport
Posting Expires: When suitable candidates are selected.
---
Job Purpose:
Our continuous growth creates a demand for heavy maintenance lines. We service the Dash 8 Q400, Dash 8 100/300 aircrafts. Along with, the CRJ100/200/700/900 aircrafts.
You can expect to work in a fast-paced work environment with rotating shifts including afternoons and weekends. You must have excellent communication skills with a team player attitude.
---
Job Description:
You are accountable to the Production manager and will partner with other leaders and departments. You will be the person authorized to sign a maintenance release of an aircraft. Aircraft Maintenance is a challenging and exciting career – fast, intense, deadline driven and very high tech.
---
Responsibilities and Competencies:
• Execute out various maintenance tasks in accordance with the manufacturer's manuals and data
• Provide, mentorship, coaching and guidance for technicians and Apprentice Engineers working on shift; requesting resources as needed
• Work under the authority of the Director of Maintenance to sign a maintenance release of an aircraft
• Request parts and materials using the manufacturer's manuals and data
• Complete maintenance releases for work performed and ensure clear and accurate documentation
• Adhere to all company policies and procedures including SMS and reporting procedures on all hazards or incidents.
• Maintain clean work area and exercise FOD vigilance
• Understand and comply with guidelines and the regulatory requirements of company's and client's manuals in accordance with Transport Canada.
• A positive and professional approach to work ethic.
• Commitment to teamwork and working in a safety-oriented atmosphere
• The ability to troubleshoot and problem solve while following documented policies and procedures
---
Job Requirements:
• Transport Canada approved training course on a Q400 aircraft, as well as a minimum 12 months performing maintenance within the preceding 24 months
• Posses valid Transport Canada Aircraft Maintenance Engineer license in the appropriate category as indicated in JD Aero's MPM
• Proven technical aptitude and Q400 experience (or equivalent type of aircraft) required.
• Hold a Radio License Industry Canada (Aeronautical) Certificate
• Good Understanding of the English Language with the ability to read, understand and follow instructions in Aircraft Manuals and Publications as it relates to Aircraft Maintenance.
• Must be able to obtain an Airport Restricted Area Pass and AVOPs pass
• Excellent interpersonal and organizational skills is a requirement, able to work with minimal supervision.
• Must have excellent mechanical aptitude and mechanical experience.
• Must have a clean criminal background and able to pass a drug and alcohol test.
• Must be able to legally work in Canada.
---
Why JD Aero Technical:
JD Aero Technical was established in 2007 and we are in our twelfth year of operation as the chosen heavy maintenance provider for several of North Americas Q400 operators. We are looking to add to our group of over 120 diversified and experienced employees.
We will for your commitment and dedication, and in return, you can expect there is the opportunity for continuous learning, training, growth, all while maintaining a healthy work/life balance.
---
Typical benefits include:
• Competitive Salary
• Life Insurance
• Extended Health & Dental Care
• Health & Wellness Benefits
• Paid vacation (2 weeks or 4%; after 5 years, 3 weeks or 6%)
• The opportunity to bank overtime
• Employee/family assistance program
---
Working hours:
Working hours are mainly 7:00am to 5:30pm and 3:00pm to 1:30am when required, extra hours may be required to complete project deadlines.
---
JD Aero Aircraft Technician Videos:
http://youthspace.avaerocouncil.ca/video-games/video-clips/42?page=1

https://www.youtube.com/watch?v=51ttORoiX34&t=97s

https://www.youtube.com/watch?v=6rxyZqH8lCo&t=49s

https://ca.linkedin.com/company/jd-aero

---
How to Apply:
If you are interested in this job opportunity and possess the required qualifications, please send a copy of your cover letter and resume with references via email to: careers@jdaeromaintenance.com
We appreciate all interested applications; however only those selected for an interview will be contacted.
Please quote the job title you are applying for in the email subject line.